23 novembre 2011
3
23
/

11
/

novembre
/

2011
11:06
Des photos, de la bouffe : super bonne, junk, gourmande, dépaysante (mexicaine, caribéenne, soul food in Harlem...) et une ville qui grouille (you feel safe in NYC for sure).
"...Start spreading the news, i'm leavin' today, i want to be a part of it, N-Y New Yoooooork..."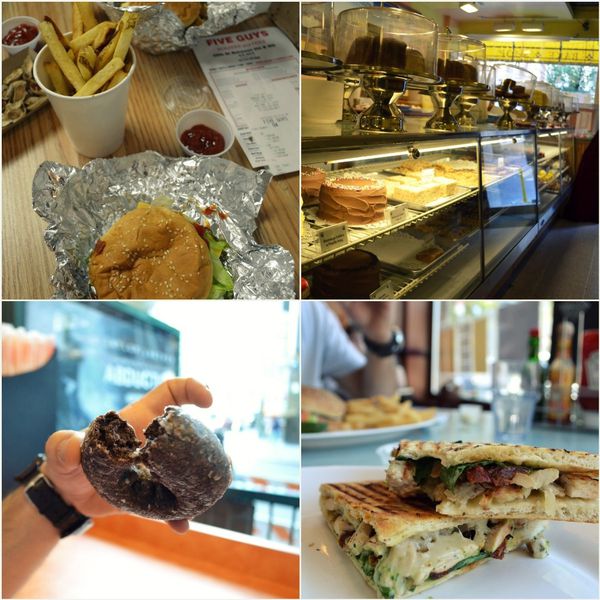 "Five Guys" burgers, Chocolat Donut at Dunkin' Donut, fresh bakery in Midtown, italian panino in Westway Diner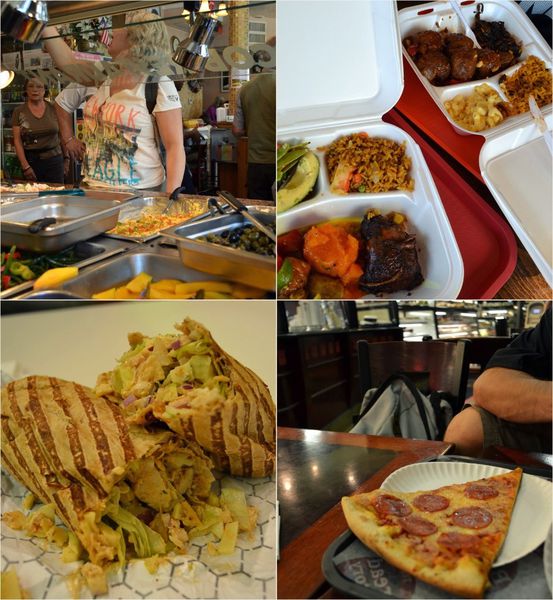 Harlem Soul Food at "Jacob's restaurant", burrito at "Chipotle Mexican Grill", a slice of pepperoni pizza

Best ever juicy burgers on the East Coast, the Shakeburger at "Shake Shack" (Theater District, Madison Square Park)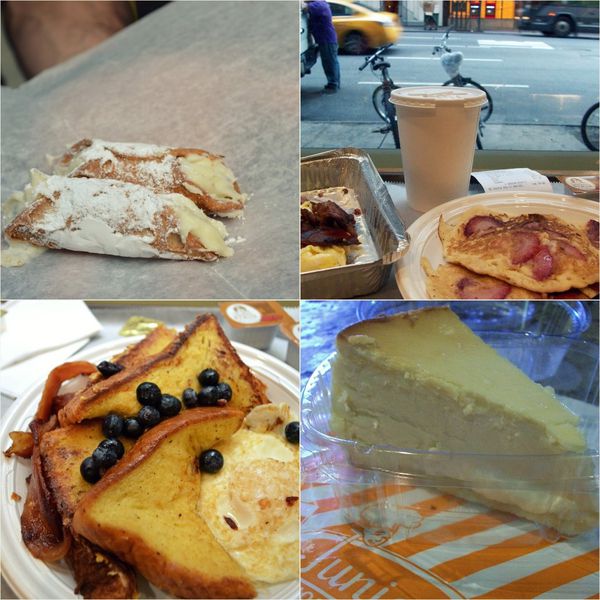 Delicious Cannoli in Little Italy, Strawberry Pancakes with bacon & scrambled eggs, Blueberry French Toast with bacon & overeasy egg, Junior's Plain Cheesecake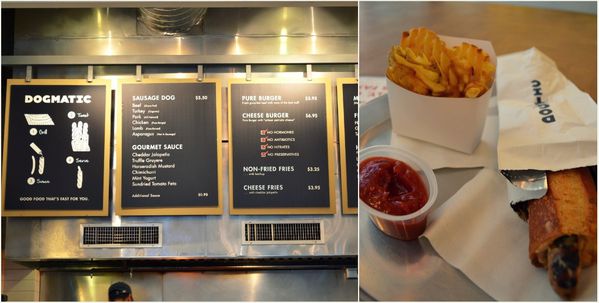 "Dogmatic" (26 E, 17th ST. NY) or how to eat healthy hot dog with fresh baguette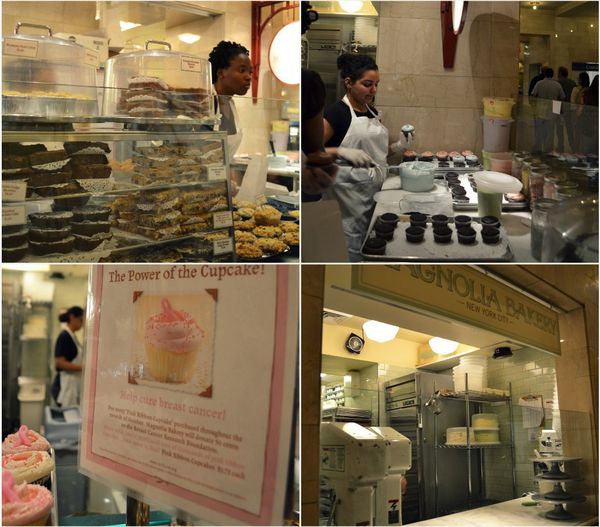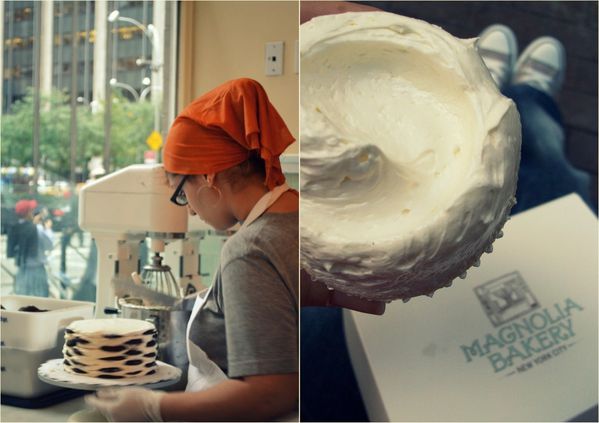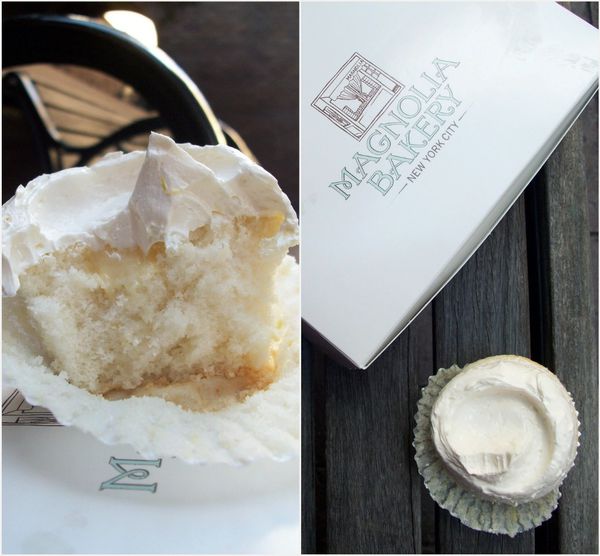 "Magnolia Bakery"... & Coconut Cupcake
J'ai ainsi découvert la fameuse bakery de cupcakes, layers' cakes, cheesecakes, muffins etc... Tout est si bien fait que vous ne pouvez pas ressortir sans sucre plein la bouche. Je n'aime pas le glaçage à la crème au beurre mais j'ai eu le coup de foudre pour les cupcakes glacés à la meringue... Un nuage en bouche, un coeur crémeux et ce glaçage juste magique. J'y travaille ardûment pour vous en proposer une recette... Wait & See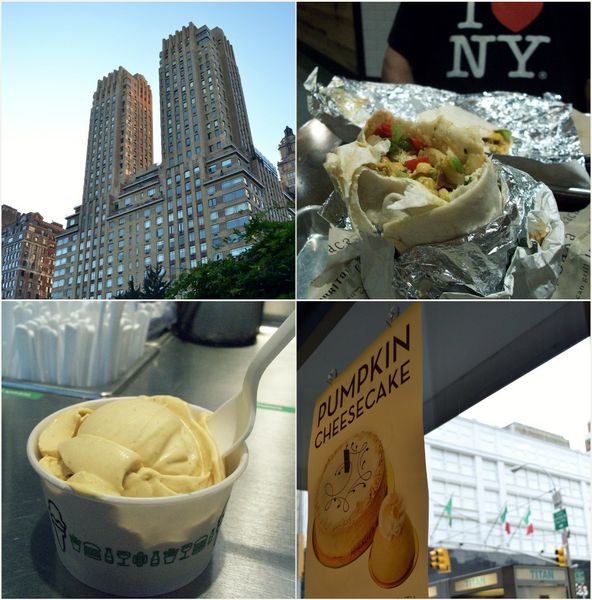 From Central Park (5th Av.), mexican food again, beautiful Pumpkin Pie ice cream from the "Shake Shack" and picture of pumpkin Cheesecake at "Financier"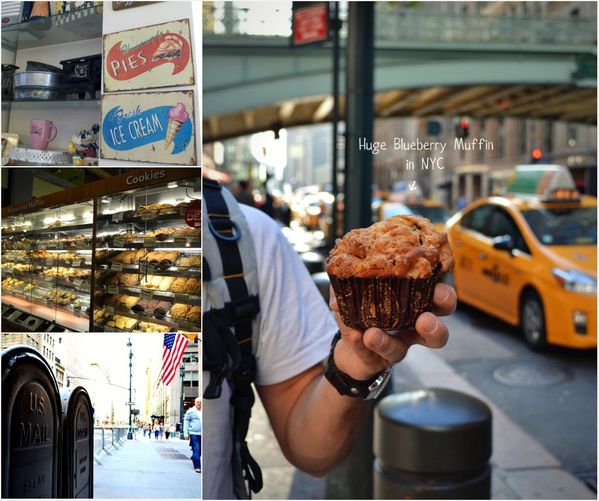 Sauf mention contraire de ma part, les textes et les photos de ce blog sont MA propriété, n'hésiter pas à me contacter si vous souhaitez les utiliser.
Copyright © 2011 "Muffins ♥ me" ("Muffins love me" par Amande)